Monthly Survey – July 2016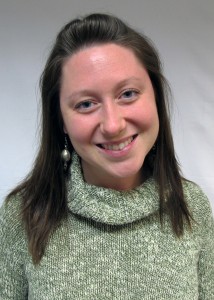 Board Member, Emily Wright on this month's Ends Policy: Environmental Stewardship
"The MFC strives to conduct its operations in an environmentally conscious manner."
When developing the "Global Ends", it was determined that each of the nine Ends are equally important… and it's true! As I read through each one, it renews my pride and sense of joy to be part of an organization that strives for excellence in every area. Your Marquette Food Co-Op truly strives to meet your needs and wants, all while making sure that they tread lightly, give back, and lead the way in our community.
I could tell you about the sustainable items that we sell, the pre-used building we are located in, the lightly used equipment that graces our floors, the gray-water system that flushes our toilets, the collected and re-used heat produced by the in-house equipment, the composting plan that is about to become a reality, the local produce that we purchase, the fact that every possible item that can be recycled is, OR… I could let our award for "Best Commercial Project" in the first annual Governor's Energy Efficiency Awards do the talking for me! Our friends at Michigan Energy Options nominated us for the award, and we could not be more proud to have accepted it.
Next time you're in our beautiful new store, be sure to look around you. You just may notice some of the sustainable features that most stores do not possess. If you're interested in learning more about the MFC's footprint, our goals and attained successes in this area, we would love to hear from you. Enjoy the sunshine and be sure to smile next time you visit our sustainable store, because you make a difference in your community every time you're here.