Monthly Survey – June 2016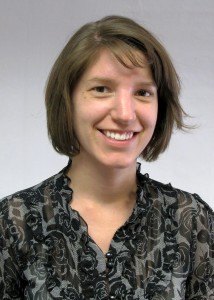 Board Member, Janna Lies on this month's Ends Policy: Local Emphasis
"MFC gives preference to local products and services that align with operational principles."
The Local Emphasis MFC Ends Policy is one that is very near (hello local farmers!) and dear to the hearts of many Co-op owners and shoppers. How does our Food Co-op embrace and uphold this important policy?
The first thought of local in regards to food co-ops would be the support, access and distribution of local food. The MFC is the largest supplier of local food in the UP, from fresh produce, maple syrup, eggs and honey, to meat and craft beer. Beyond carrying local food, the Co-op has supported farmers through the publication of a farm directory, organizing of yearly farm tours, farm food safety meetings and education and numerous other opportunities to engage and promote our local farmers. The MFC has also been the biggest supporter of the UP Food Exchange and the Online Marketplace for ordering and distributing local food throughout the UP. This marketplace is the Co-op's broader support for the local food economy, where the hope is to have farmers and vendors connected and networked throughout the entire UP. The other half of the local Ends Policy is services. During the expansion, the Co-op embraced this principle by banking locally, hiring local contractors and professionals and sourcing as many products locally as possible. To this day, services needed outside of the Co-op are first looked to locally and then sourced out if the need cannot be met in our community.
As I write this post I am at the end of my three year term on the board. Each board member serves on committees and I was on the finance committee. When I think about the local emphasis in the Ends Policy, I also think a lot about money and our impact on the local economy. One of the biggest expenses for the MFC is of course payroll. When you, as shoppers, spend money at the Co-op, a chunk of that money is used to employ ninety-some people, who then can spend that money at other local businesses. The amazing part of looking at the financial statements each month is that it is more than a spreadsheet with a lot of numbers, instead I see a story of the impact of the MFC on our local economy. You see that yes, the Co-op made a lot of sales in a month. The money from those sales paid employees, bought good food (local or not), maintained the building, paid our lenders and reinvested in our Marquette community.