Monthly Survey – September 2016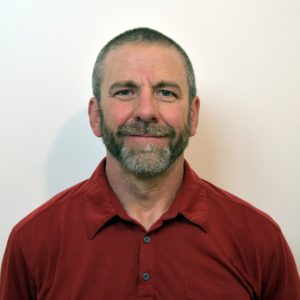 Board Member Brad Jackson on this month's Ends Policy: Outreach and Education.
"The MFC uses multifaceted approaches to proactively engage our community to promote cooperative principles and support the operations of the store."
Organizations and businesses, both for-profit and non-profit alike providing support to the community where they reside is very popular in today's world, and the desire of organizations to make a difference at the community level is to be admired.
The Marquette Food Co-op (MFC) is an absolute leader in bettering the community via their focus on outreach and education.  The manner in which the MFC provides services to our community is not just through concrete efforts.  Perhaps more important is the MFC's commitment to a culture of community – i.e. attention to the psychology, emotion and social impact of food.
As Sarah Monte, MFC Education Coordinator stated when I interviewed her for this post, "The MFC Outreach Department is about creating a joyful food culture in our community. While we are often out speaking about eating healthy, it's not about dieting and calorie counting. It's about eating good food- real food, not just food products. It's also about how a connection to our food gives us a sense of connection to each other and our environment. When we encourage people to buy local, we encourage a greener community and a healthy local economy. When we teach people to cook, we teach them how to care for themselves and for their family and friends in one of the most meaningful ways possible."
We also believe in access to food from every perspective. After all, access can mean many things. We create opportunities for people of lower income to purchase healthy food, such as through our participation in the Double Up Food Bucks program and also teach people from all different socioeconomic strata how to cook. Even someone of more affluence is limited in their access to healthy food if they do not have the skills necessary to cook the food themselves.
"Through our programming, we hope to teach people the realities of our current food system while inspiring them to be part of a new food system that celebrates sustainability, diversity, the local economy, health, and of course, the enjoyment of delicious, nutritious food!"
During my interview with Sarah, I was also reminded of all the MFC does to reach out to our community.
Here is a quick summary from just January – August 2016:
Classes
592 people have attended cooking classes and food demos. This includes: monthly classes, private cooking classes, and work in the school system and outside groups like 4H, Girl Scouts, and Big Brothers, Big Sisters.
Community
1,475 people reached via Co-op events, such as speaking to Rotary groups, tabling at wellness fairs, and guest lecturing in classrooms (youth and college).
In addition to this type of outreach, we have continued to support the local farming economy through our work in the U.P. Food Exchange.
This includes trainings on food safety for Co-op vendors, chairing a Farm to School committee for the Central Upper Peninsula, promoting training and education opportunities available through many organizations, and of course the online marketplace. Together at the Farm was a great example of how the Marquette Food Co-op partners with organizations such as MSU Extension to create opportunities for education, networking, and more for U.P. residents.
 Here are a few examples of 2016 events hosted or attended by the MFC:
Maple Syrup 101
Marquette Breakfast Rotary
Chocolay Garden Club
Ag for Tomorrow
Spring Holistic Health Fair
SAIL Chocolate Festival
Community Baby Shower
Kaleidoscope
Sprouting 101
Gwinn School Wellness Fair and Chili cook-off
UPHEA conference
Aspen Ridge Family Night
NMU Fall Fest
As a Board Member and Co-Op Member, I say THANK YOU, to the MFC Outreach and Education Department.  Their contribution to our community and the organization's ongoing success is simply amazing!