Thanksgiving with the Co-op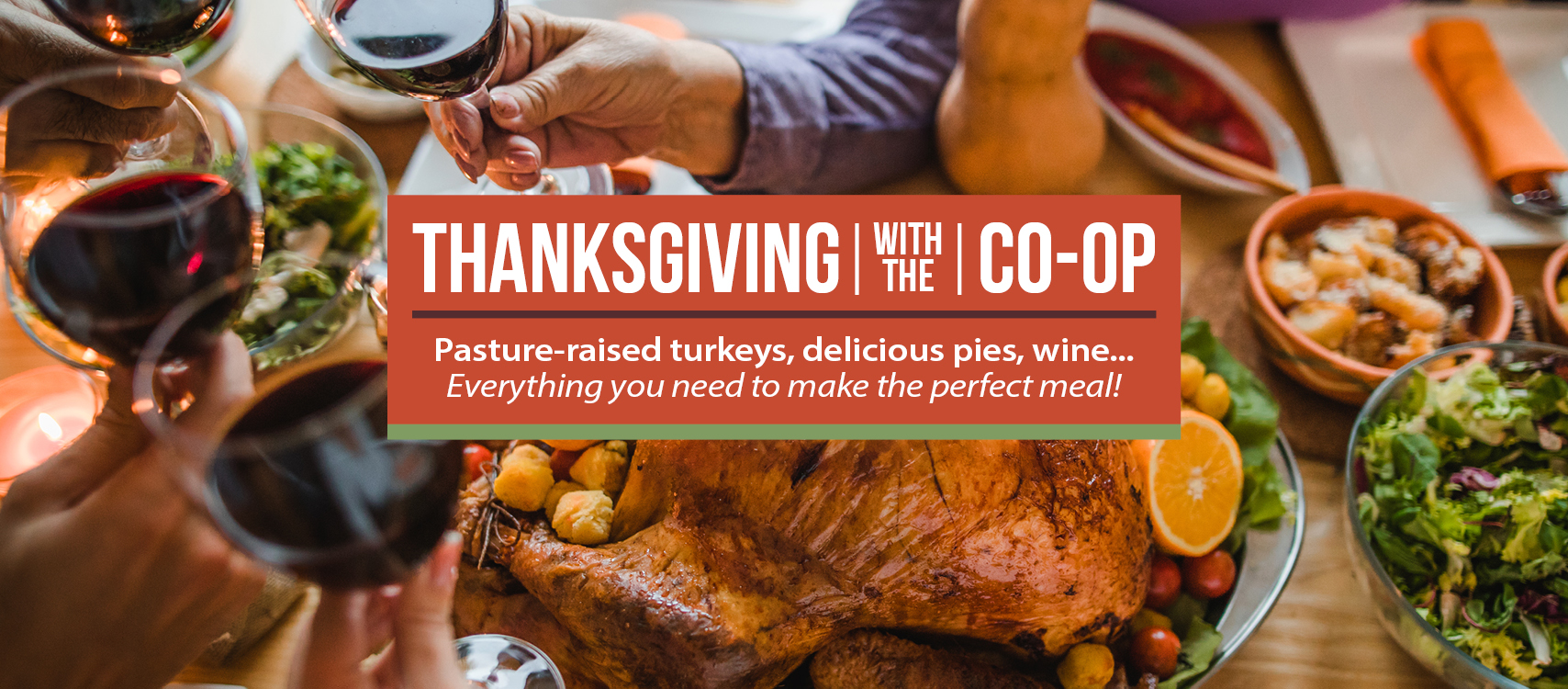 The holiday season is upon us and the Marquette Food Co-op is here to help create some special memories around the table! See below for information that can help you plan your perfect Thanksgiving meal.
Thanksgiving Store Hours
November 26: Thanksgiving Day, store closed
November 27: 10 a.m. to 7 p.m.
Great Turkey Giveaway- SOLD OUT
We apologize but we are out of free turkeys. Webstore orders placed for Sunday pickup will still receive their turkey as expected. Turkeys of other sizes are still available for purchase.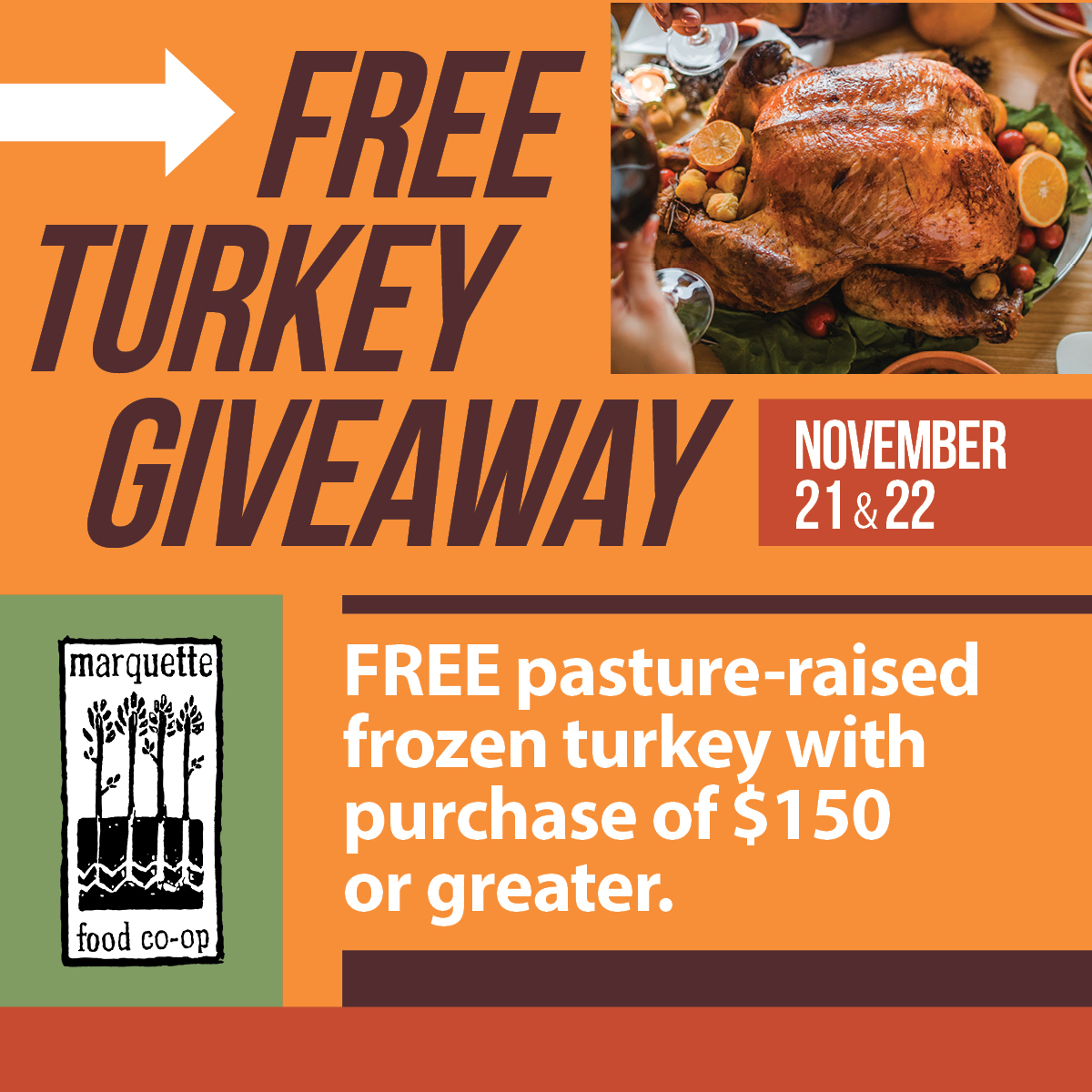 On November 21 & 22, customers who spend at least $150 will receive a FREE frozen, pasture-raised turkey from Ferndale Market.* If shopping online, the free turkey will be offered at pickup to webstore customers – no action is required at checkout.
*While supplies last. Free turkeys weigh between 10-12lbs. Balance must be above $150 after using Owner Rewards points for offer to be valid. Offer is also valid online at shop.marquettefood.coop. 
Turkeys
This year, the Co-op will have both fresh and frozen Ferndale Market Turkeys. Ferndale turkeys are raised without the use of antibiotics or artificial growth promotants, and are free-range during the warmer months at the family farm in Canyon Falls, Minnesota. They're naturally processed, without additives. Frozen turkeys are already available, and fresh will arrive on November 18. The Co-op also has frozen Larry Schultz Organic Turkeys available. Larry Schultz turkeys are fed with certified organic feed, and meet both the Global Organic Alliance and USDA guidelines and certifications for organic farming. Each of these options will be available in weights ranging from 10-24 pounds.
Turkey Pricing
Can't make it in for our turkey giveaway on the 21-22? Need a bigger bird? Here's what else you'll find at the MFC this year.
Frozen pasture raised turkey 99¢/lb November 11-25
Fresh pasture-raised turkey 99¢/lb November 18-25
Frozen organic turkey $2.99/lb throughout the month.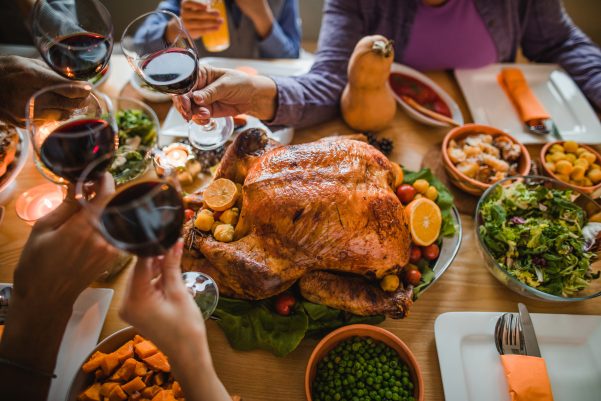 Turkey Tips/FAQ
How much turkey should I purchase?
Generally, 1-1.5 pounds of uncooked bird per person is a good amount.
How long should I cook my bird?
What you really want to look for is an instant read thermometer temping the thigh at 180 degrees and breast or stuffing at 160 degrees. The following chart is a great reference guide for an oven set at 350 degrees.
| | | |
| --- | --- | --- |
| Weight of Turkey | Roasting Time (Unstuffed) | Roasting Time (Stuffed) |
| 10-18 pounds | 3-3.5 hours | 3.75-4.5 hours |
| 18-22 pounds | 3.5-4 hours | 4.5-5 hours |
| 22-24 pounds | 4-4.5 hours | 5-5.5 hours |
| 24-29 pounds | 4.5-5 hours | 5.5-6.25 hours |
Thanksgiving Hot Bar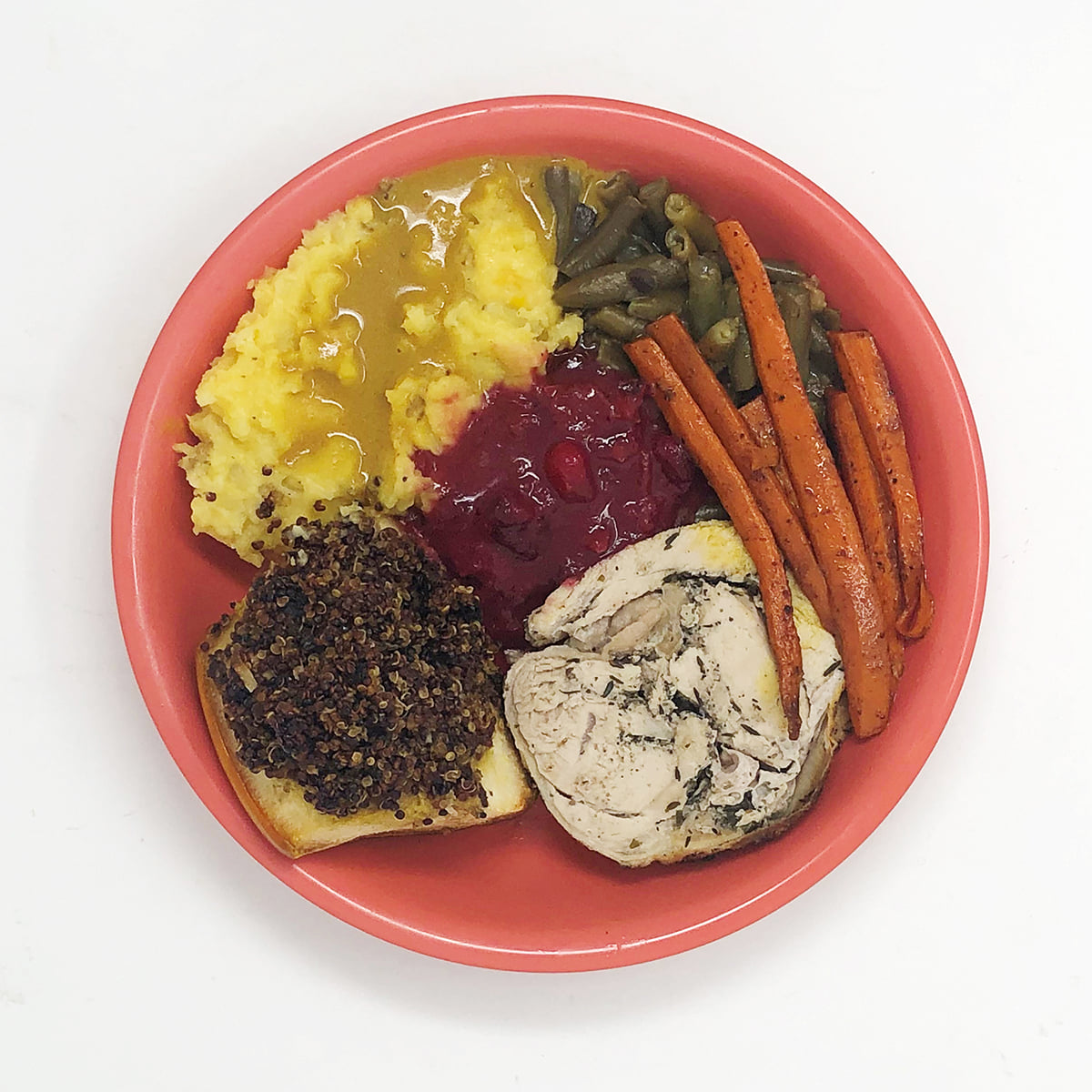 Enjoy your Thanksgiving feast early with our classic hot bar (pre-packed for safety) featuring turkey, vegan mashed potatoes, green been casserole, vegan stuffing, vegan gravy, and roasted carrots. Available on Wednesday, November 25.
Prepared Pies
Once again, we'll be stocking made-from-scratch seasonal pies from Willamette Valley Pie Company for Thanksgiving. They're made with fresh, whole fruit, all-natural ingredients, and no preservatives or additives. They're about as close to homemade as you can get.
Choose from Pumpkin, Pumpkin Chiffon, Vegan Pumpkin, Pecan, Baked Pecan and Baked Apple for your holiday celebration.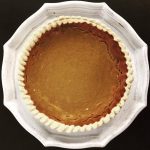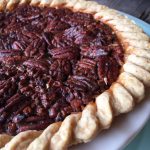 Thanksgiving, Locally!
Support your local community by aiming to make your Thanksgiving dinner with as many local products as possible. Click here to see what we have in stock.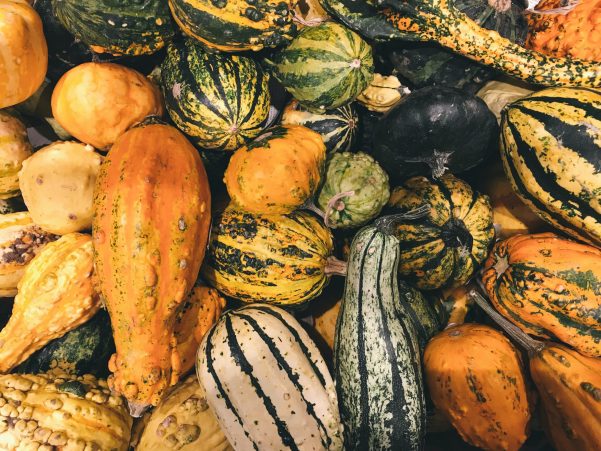 Special Splurge
The Co-op has brought in some hard-to-find items to make your holiday extra special. From caviar to mussels to seasonal cheese, we have everything to make a delectable spread.
At the cheese counter, find Romanoff Caviar (Black Lumpfish & Red Salmon). We also have several offerings by Patagonia Provisions, including Lemon Caper Mackerel, Smoked Mussels, and Savory Sofrito Mussels. We also carry many specialty cheeses like Mimolette and Raclette and everything else you need for an impressive charcuterie board.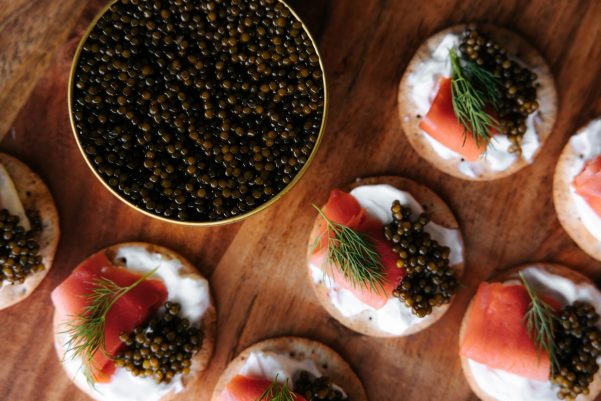 Recipes