Co-op Ownership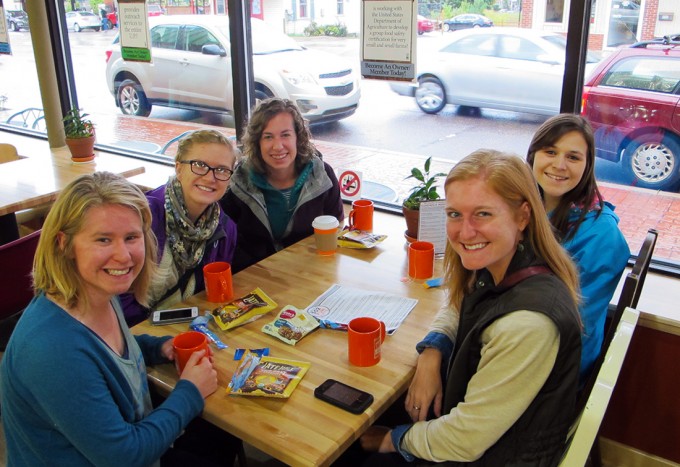 Everyone is welcome to shop at our Co-op — owner or not — and everyone is welcome to join.
Cooperatives cannot exist without owner/members. Members own their co-ops, which exist to provide products and services the members want. Joining a co-op means becoming an owner and a shareholder in the co-op's future.
The benefits of ownership are pretty persuasive…
Owner Benefits
Monthly owner-only coupons
Special orders are 20% off regular price
Owner prices at classes and workshops hosted by the Co-op
Automatic enrollment in the Owner Rewards Program – earning points on every purchase, every day. Redeemable on anything in the store or bakery
We'll make it a Baker's Dozen — purchase 12 loaves of Marquette Baking Co. bread, receive the 13th loaf for free. Your choice of MBC San Francisco Sourdough, Three Seed Sourdough, Cracked Wheat, or Country Italian.
Annual patronage rebate (based on the store's profitability and board's discretion)
Standing invitation to our Annual Owners Gathering
Voting privileges that give you a voice in your Co-op community
Opportunity to run for a seat on the Board of Directors
Full refund on your equity share (if in good standing) should you choose to leave the Co-op
Knowing that you are part owner of a dynamic, local business that actively supports local producers and provides education in U.P. communities about environmental and food safety issues, sustainability, and the many advantages of locally-raised, natural, and organic food
Becoming an Owner is Easy…
Join online by filling out the application below or stop in at our store and ask the friendly staff at the Customer Service Desk.  If you choose to pay the $150 LIFETIME equity share amount in full, you will receive a $5.00 gift card to the Co-op. If you choose to go with the 5/2 plan, you will be asked to pay $5.00 when you open your owner equity account. Each time you make a purchase at the Co-op you will be charged a $2.00 equity payment which goes towards the $150 equity share amount. Once you reach the $150 you will no longer be prompted to pay the $2.00. You must complete the 5/2 payment plan within two years of opening your account.
As long as your account is paid in full (or you are actively making payments), your share does not expire. There might be a time in the future when the price of a Co-op share goes up. If this is the case, current owners may be asked to chip in the difference between what they paid when they joined and the current share price. However, in our Co-op's entire history of 40+ years, the price of a share has only gone up a couple of times and current owners were not asked to contribute the difference.
Co-op owners with good account standing are eligible for a full refund on their share at any time for any reason. The most common reason that someone would ask for a refund on their share is because they are leaving the area and wish to purchase a share at a Co-op wherever they are moving.
If you're gifting this account to someone, please use this form.
When you join a cooperative, everybody wins.
The backbone and lifeblood of any cooperative is its owners. In the cooperative business model members develop, organize, and own the business. This means that the direction of this co-op is determined by the people who use it to get their needs met.
By purchasing an equity share in a cooperative business, you become an owner of the company. As an owner you have an equal share in the rights, responsibilities, and benefits produced by the business. This means more wealth, wisdom, and health stays right here in our community.
A cooperative succeeds because it is governed by the people who own it, and it thrives because it remains relevant to its members/owners. Buy a share of the Marquette Food Cooperative, Inc. Become an owner and strengthen the cooperative with your investment. At the same time, begin to receive the return on that investment. Go further and become involved with the Co-op. Do something good for yourself and your community.
Current owners: Update your information.
Are you already an owner but have recently changed your address, phone number or email? Please update your information here.