Welcome
Welcome to the Marquette Food Co-op (MFC), Marquette's only full service Natural and Organic Community-Owned Grocery. The Co-op is collectively-owned by over 4,000 households and has been serving Marquette and Michigan's Upper Peninsula since 1971. Building and maintaining strong relationships with local farmers and artisans is an important part of the Co-op's operating philosophy. The Co-op provides shoppers with access to organic, local, wholesome, and fairly-traded food and products, and also offers farm tours, cooking classes, educational workshops and a variety of other services aimed at educating the public about food and environmental issues.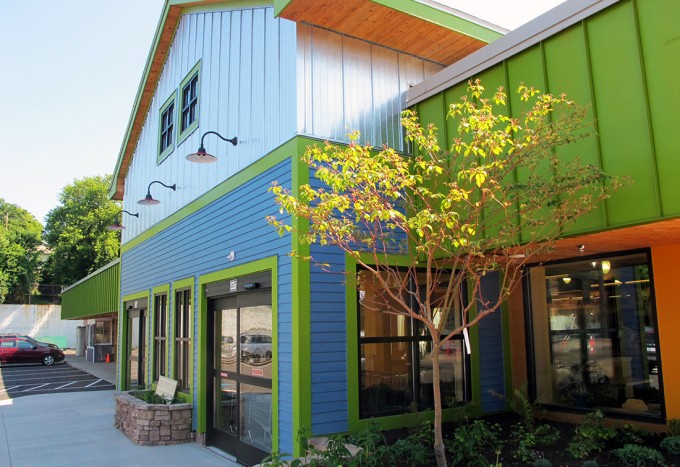 Find out more about becoming an owner of the Marquette Food Co-op.
Every co-op business is based on the Seven Cooperative Principles and guided by a mission. We refer to our mission as our Global Ends Policies. Keep reading to learn about these principles and policies that guide how our business operates.
Seven Cooperative Principles
Voluntary and Open Membership
Cooperatives are voluntary organizations, open to all persons able to use their services and willing to accept the responsibilities of membership, without gender, social, racial, political, or religious discrimination.
Democratic Member Control
Cooperatives are democratic organizations controlled by their members, who actively participate in setting policies and making decisions. The elected representatives are accountable to the membership. In primary cooperatives, members have equal voting rights (one member, one vote) and cooperatives at other levels are organized in a democratic manner.
Members' Economic Participation
Members contribute equitably to, and democratically control, the capital of their cooperative. At least part of that capital is usually the common property of the cooperative. Members usually receive limited compensation, if any, on capital subscribed as a condition of membership. Members allocate surpluses for any or all of the following purposes: developing the cooperative, possibly by setting up reserves, part of which at least would be indivisible; benefiting members in proportion to their transactions with the cooperative; and supporting other activities approved by the membership.
Autonomy & Independence
Cooperatives are autonomous, self-help organizations controlled by their members. If they enter into agreements with other organizations, including governments, or raise capital from external sources, they do so on terms that ensure democratic control by their members and maintain their cooperative autonomy.
Education, Training & Information
Cooperatives provide education and training for their members, elected representatives, managers, and employees so they can contribute effectively to the development of their cooperatives. They inform the general public, particularly young people and opinion leaders, about the nature and benefits of cooperation.
Cooperation Among Cooperatives
Cooperatives serve their members most effectively and strengthen the cooperative movement by working together through local, national, regional, and international structures.
Concern for Community
While focusing on member needs, cooperatives work for the sustainable development of their communities through policies accepted by their members.
---
Global Ends
The Marquette Food Co-op, through its actions, provides our community with access to local, organic, and wholesome products, and the benefits of improving health, diversity, education, and sustainability.
These actions shall be guided by:
Economic Vitality
MFC successfully uses the cooperative business model, primarily through a retail storefront, as a component of a robust local economy.
Outreach and Education
The MFC uses multifaceted approaches to proactively engage our community to promote cooperative principles and support the operations of the store.
Owner Engagement
The MFC maintains connection and relevance to its owners, and encourages them to take an active role in order to sustain the cooperative.
Wellness
The MFC promotes health and wellness in our community through the principles of eating good food, staying connected, being active, and rest.
Community Leadership
The MFC takes a collaborative leadership approach to positively impact our community.
Local Emphasis
The MFC gives preference to local products and services that align with operational principles.
Environmental Stewardship
The MFC strives to conduct its operations in an environmentally conscious manner.
Model Workplace
The MFC demonstrates a workplace in which there is a professional culture of mutual support and open communications, while balancing personal and organizational needs.
Food
The MFC provides access to local, organic, wholesome, and fairly-traded food and products.

Updated: February 2015