Departments
Customer Service
Our enthusiastic cashiers love customer questions. We take personal interest in your Co-op experience, asking how you'd like groceries packed and if you'd like a helping hand out to your vehicle.
We invite you to come into the store and try a new way of grocery shopping. Unlike a typical shopping experience, we strive to accommodate your needs as a person, not just a consumer. Our store is chock full of interesting products—don't hesitate to ask for an employee to help you navigate!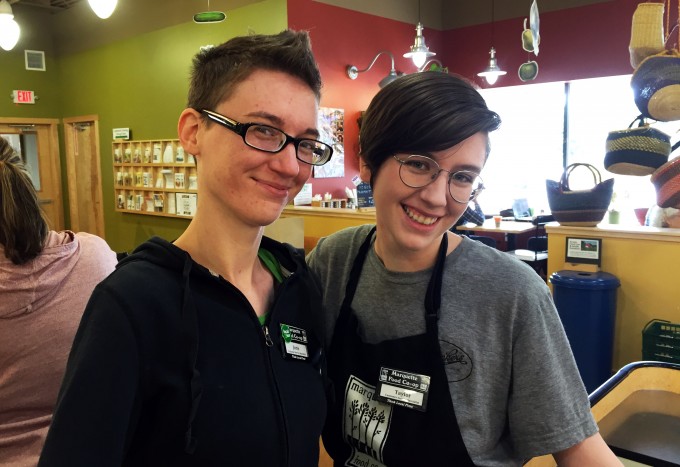 ---
Beer & Wine
We offer beer and wine produced in Michigan and a variety of other places, too. Our beers run the gamut from lager to stout. Gluten-Free choices are available. We provide a wide selection of wines made from organically grown grapes, and a variety of wines at a range of prices. Look for a bottle that will pair well with what you're having for dinner tonight, or the cheese that you're bringing to that party on Saturday. Notice beer and wine in packaging styles that lend themselves to the active lifestyle of the U.P., like wine in tetra-packs and beer in cans, which are great for camping and hiking.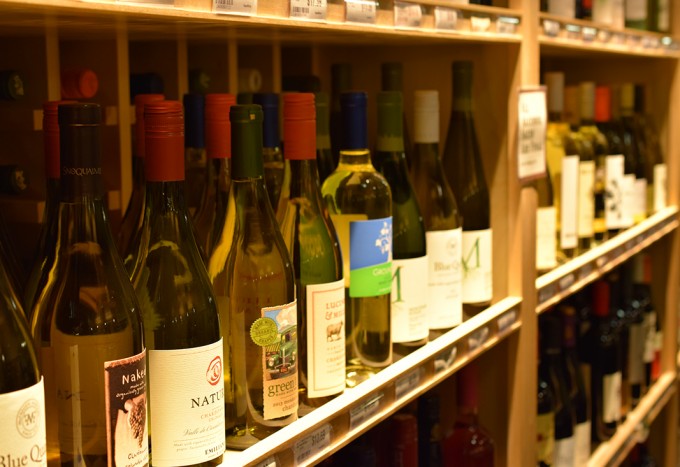 ---
Bulk
Our bulk section can fill your belly without busting the budget. Save money and the environment by purchasing your staple items in bulk. We supply bags for your use, but you're welcome to bring your own container to fill up on nuts, seeds, whole grains, trail mixes, granolas, beans, dried fruits, meal mixes, oils and vinegars, and flours. You are able to purchase as much or as little as you need. Our store also has a "gluten-free" bulk section for those with sensitivities and grind-your-own nut butters for the freshest peanut and almond butter around.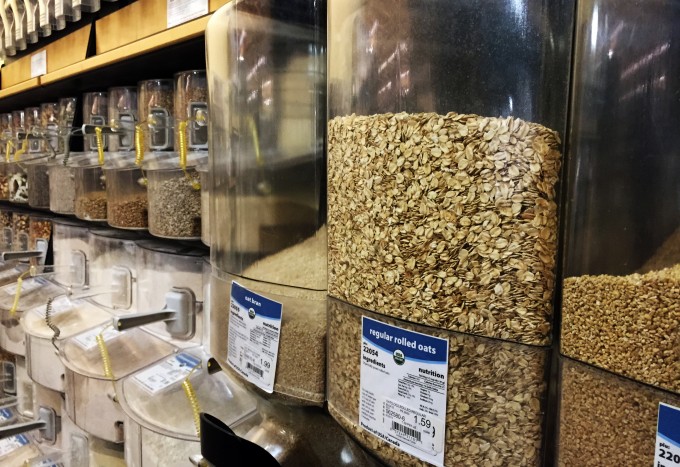 ---
Cheese
From the mildest Emmental to the stinkiest Limburger, bleus and bries, it's no tease, we just love cheese! Our knowledgeable staff is on hand to help you pick new favorites or guide you to our everyday crowd pleasers. We have a wide variety of sheep, goat, and cow cheeses from buttery soft Camembert to firm Parmigiano-Reggiano on hand and ready for special occasions or just a dinner at home. We also have an olive and charcuterie selection to complete your cheese board or appetizer tray.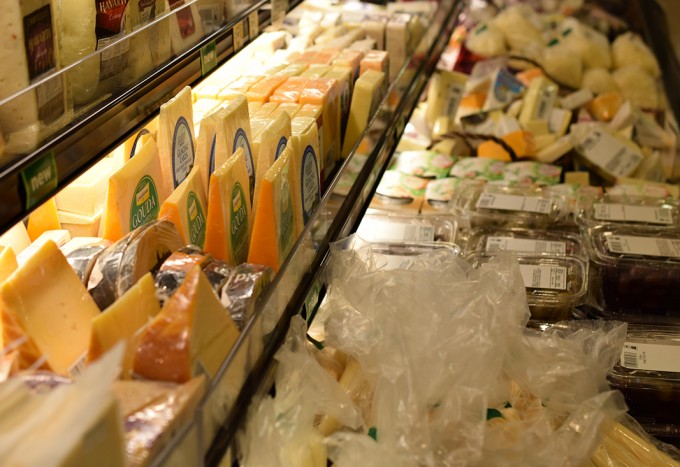 ---
Grocery
From organic milk and gluten-free cookies to local honey and maple syrup, the grocery department is ready to stock your pantry.  As a full service grocery store, we carry everything for the ambitious chef, like our full array of baking flours and diverse ethnic food section.  If you're feeling pressed for time, we also have organic macaroni and cheese, a wide variety of frozen meals and ingredients, the best pasta sauces, Indian simmer sauces, lots of ways to top your favorite salad.  We have locally raised eggs from a number of nearby farms, a vast array of yogurts, and flavorful potato and tortilla chips.  We have many teas to soothe your soul, and cereals to fill your bowl (with alternative milks of course)! Different items are always on sale, so check the end caps for your new favorite.  Don't forget the juice and kombucha!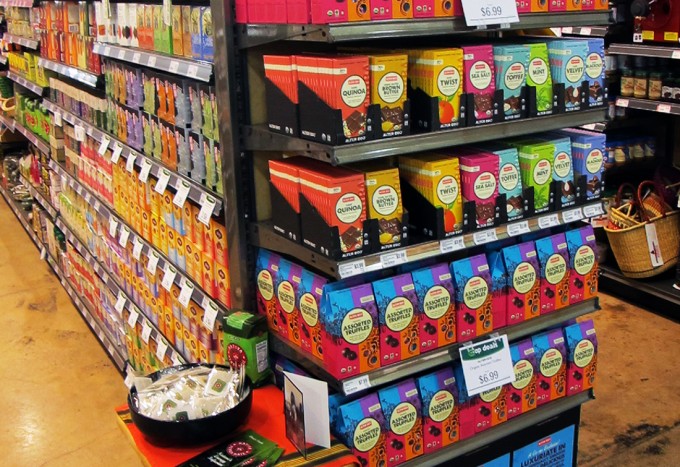 ---
Kitchen
Food is a great unifier. We all like to eat well, and preparing, serving and sharing healthy, delicious food is a way to positively affect our community. The Marquette Food Co-op is committed to providing wholesome, organic, locally sourced and fair trade foods. In alignment with this commitment, the Kitchen composes menu items made from scratch, using the best in-season ingredients from local farms and ranches, as well as from fair trade sources. Our menu is an exciting, delicious collection of items inspired by diverse world cuisines that feature a variety of wheat-free, vegetarian, and vegan options.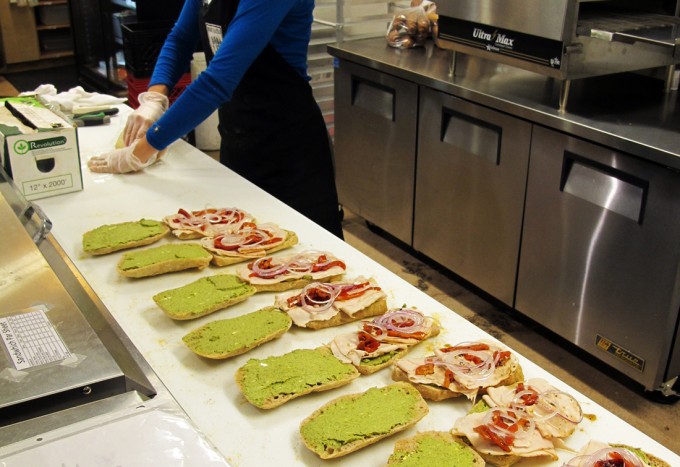 ---
Meat and Seafood
Meat and Seafood strives to put local products in the case. We currently work with seven U.P. farmers and ranchers and look forward to expanding our selection. Look for these meats from Michigan: beef, pork, chicken, lamb, goat, bison, yak, rabbit, and duck is coming soon!
The fresh meats we carry are from animals that experienced humane treatment, natural feed, and access to the outdoors—and were not administered routine antibiotics or added hormones. Processed products, like lunchmeat and sausage, are selected to avoid nitrates and nitrites as preservatives. We also offer a variety of sausages and brats made right here at the Marquette Food Co-op that do not contain preservatives.
Currently we are working toward obtaining a license to process organic products. This will allow us to offer many more products containing an organic label.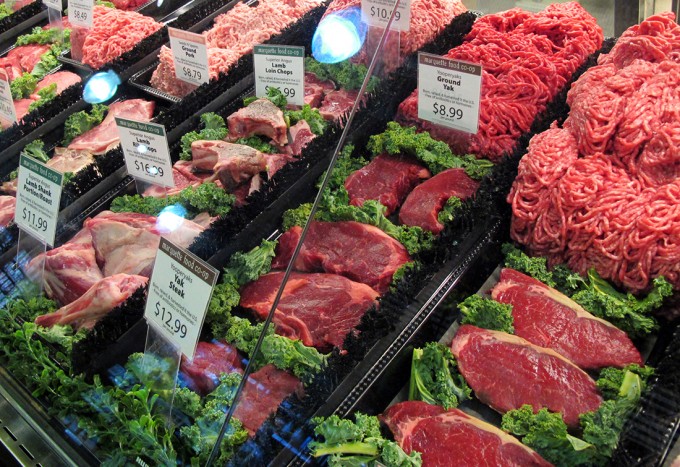 ---
Outreach
The Outreach Department brings our Co-op into the hearts and minds of the greater community through food demos, cooking class and visits to local schools and organizations. Outreach works with owners and the general public alike to make healthy food accessible and exciting. We also work to educate current owners of the benefits inherent in their ownership.
Outreach works to make local food visible in our community for the benefit of farms and food businesses to create a vibrant local food system. This includes food safety training for farmers. Our Co-op is recognized as a nationwide leader in requiring food safety practices, providing education, and assisting small and very small farms in food safety certification. Through the U.P. Food Exchange, the Co-op partners with other agencies around the U.P. to promote local food and expand markets to grow good food businesses.
Outreach is responsible for cooking classes, gardening and homesteading workshops, managing a community hoop house, farm tours, social event planning, store promotions, support of local farms and farmers' markets, volunteer coordination, advertising, publications, maintaining our database of owner records, and much more.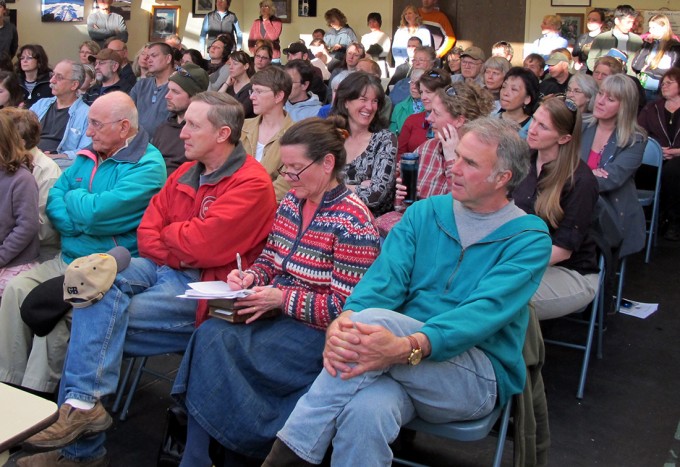 ---
Produce
The Marquette Food Co-op supports the U.P. economy by sourcing produce from local farms. We stand behind our local growers 100% and can verify that they use growing methods aligned with our values. Fruits and vegetables should be grown without synthetic chemicals, herbicides, or pesticides. During peak season (June through October), find an abundance of locally grown produce on our shelves. During the cold winter months, you can still find local potatoes and root vegetables. Whatever cannot be grown in our northern climate is purchased from certified organic farms from around the world, including several fair trade suppliers, like Equal Exchange.
---
Receiving
Receiving deals with the products' journey from the distributors to the shelves of the Co-op: unloading trucks, checking in product, inspecting products and applying for credit from distributors if problems arise, price checking, and inventory. Receiving is also very involved with Special Orders, making phone calls on truck days to let folks know that their orders have arrived successfully.
---
Wellness
Our knowledgeable staff and great selection of natural products set us apart from other stores. Staff stay current with wellness topics by attending trainings and webinars through the year, allowing them to share that knowledge with the customer. That information also helps us choose which companies and products we carry in the department. Our goal is to do all the research on the products we carry for you so the only choice you have to make is which one is right for you. If you can't find a wellness product you are looking for; let us know. Whether you are an owner or not, we can special order it for you as long as our suppliers carry the product (certain restrictions apply).
Wellness carries a wide variety of products that can help provide and maintain healthier life choices, which include:
Bulk spices, teas, and medicinal herbs
Supplements & vitamins
Homeopathic remedies
Body care products
Books, cards, and candles
Housewares
Soaps and hair-care products
Bulk soaps, lotions, and hair-care
You will also find a great selection of Marquette Food Co-op brand supplements, a full line that includes probiotics, multivitamins, protein powders, and so much more under our own label. These products are made by Vitamer Labs, which is known in the industry as a superior source for private label supplements.