Co-op Month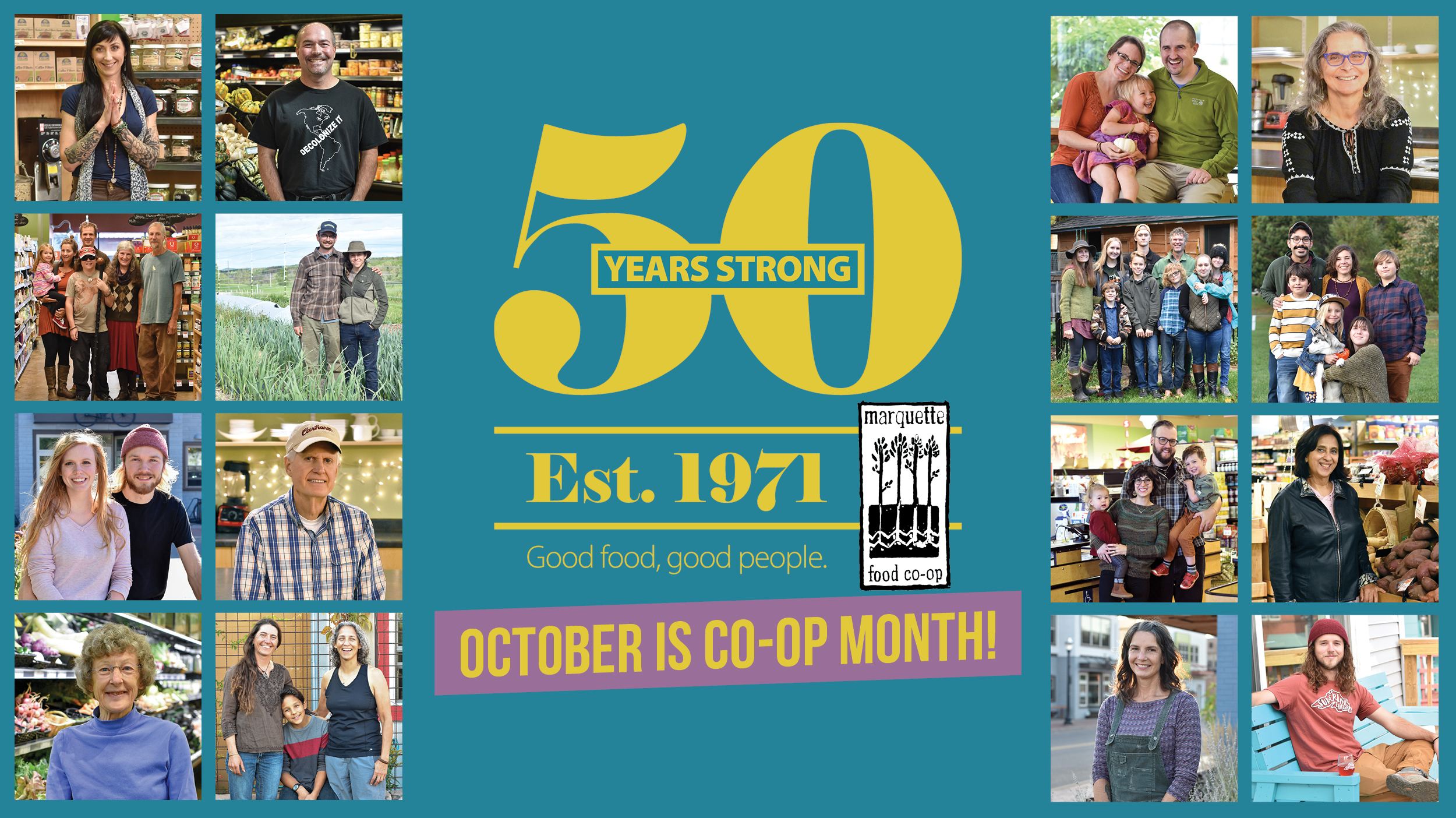 Celebrated  each October, National Co-op Month is an opportunity to celebrate the many ways cooperatives create shared prosperity for their owners and communities. This year is even more special for the MFC, as we're also celebrating our 50th anniversary!
When you become a Co-op owner, you're supporting the local economy, the environment, community wellness, and much more. Click the link below to learn more about owner benefits and to sign up online. To hear about Co-op ownerships directly from your friends & neighbors, browse the hashtag #MFCowners on Facebook and Instagram. 

MFC Owners get 10% off.
Owners receive 10% off a shopping trip on a day of their choice in October. 
Get a special bonus when you refer a friend.
In October, we're doubling our ownership referral bonus. Refer a friend and receive a $10 Co-op gift card. 
Become an owner in October for a special welcome bag.
The first 75 new owner sign-ups will receive an MFC canvas bag filled with special gifts, including a cozy stadium blanket. The first 25 will also receive a MFC branded stainless steel Klean Kanteen pint. 
Online giveaways each week.
Visit the store to enter themed weekly giveaways throughout October! 
October 6-12: Polaroid Camera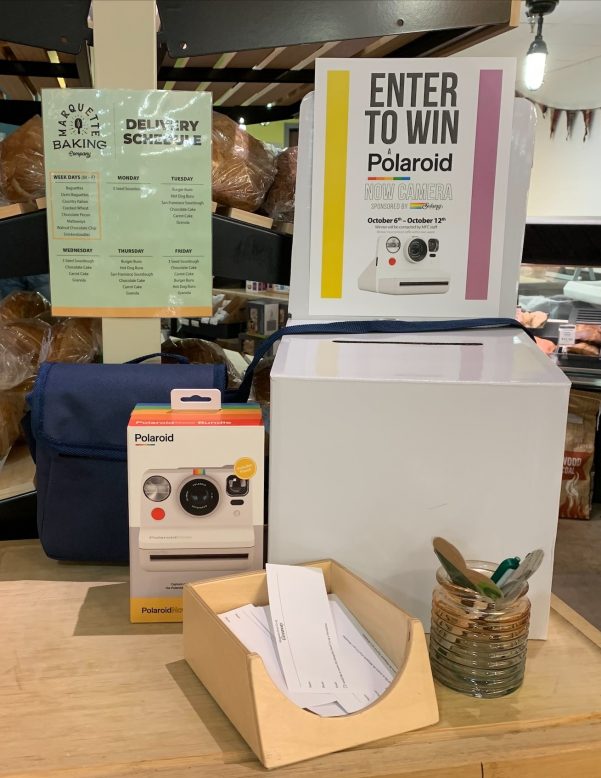 October 13-19: Fair Trade 
October 20-27: Principal 6 
October 29-November 2: Regenerative Farming 
Celebrate our Co-op's 50th birthday with CAKE! 
Visit the store at 11:30 (until supplies last) Friday, October 1 for birthday cake from Borealis Baking Co. 
MFC Book Club – Virtual Event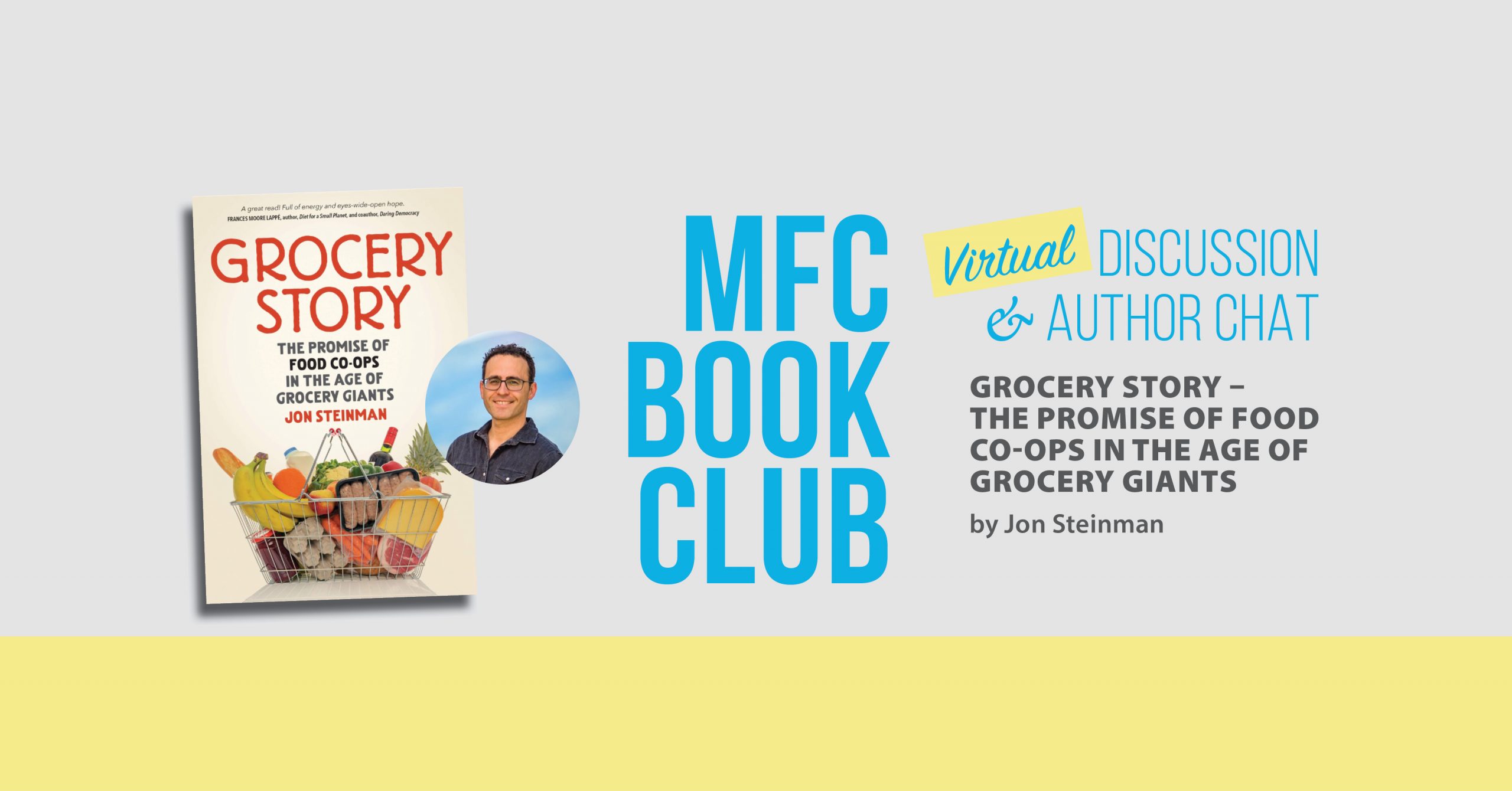 7pm, October 13 (virtual via Zoom)
Join the MFC Book Club with Author Jon Steinman to discuss his book Grocery Story – The Promise of Food Co-ops in the Age of Grocery Giants.
Through penetrating analysis and inspiring stories and examples of American and Canadian food co-ops, Grocery Story makes a compelling case for the transformation of the grocery store aisles as the emerging frontier in the local and good food movements.
To join the MFC Book Club and gain access to the event, check out our Facebook group.
Books can be purchased at our local bookstore – Snowbound Books, 118 N. Third St. in Marquette.